Professionally Recommended To Treat Knee Pain:
... and by 15,000+ Happy Customers ⭐⭐⭐⭐⭐



Highly Potent And All Natural Ingredients



Wormwood
Known for it's powerful pain-relieving and anti-inflammatory properties and has been used for these purposes for thousands of years.
Ginger Extract
Ginger is rich in compounds with numerous beneficial health effects. It has antioxidant and anti-inflammatory properties which help alleviate local pain by warming and soothing the affected area.
Radix Aconiti
Clinically proven to increase blood flow and enhance blood supply of veins. It helps supply damaged areas with nutrient rich blood and oxygen to boost recovery.
Capsaicin
Capsaicin is used to help relieve pain associated with rheumatoid arthritis and muscle sprains and strains like a meniscus tear.
What Others Are Saying
Try this before you do anything
"The patches are effective for a long time. They work so much better than the arthritis creams and they have great "sticking" power. So far, I've had at least one patch that managed to stay on during my regular activities for 24 hours and it was still working. I would recommend these for anyone that needs long term relief.
I forgot about my arthritis
"These patches are easy to apply, and they stay on your clean skin pretty well. I have issues with adhesive residue not coming off my skin, and do NOT experience that issue with these. The sensation is one of gentle soothing warmth, which helps to relieve my arthritis and bone spur flareup pain."
Meniscus is getting better
"I have a destroyed knee, meniscus gone and walking is difficult & painful. So far seems to work extremely well after using them a few times! The knee gets hot so I guess the herbs are doing what they are supposed to do! If you ever considered a surgery, shot or painkillers, just try this first please.."
How To Use The FlexiKnee™️ Patches
Step 1: Peel Off
Peel off the protective film that keeps the patch fresh.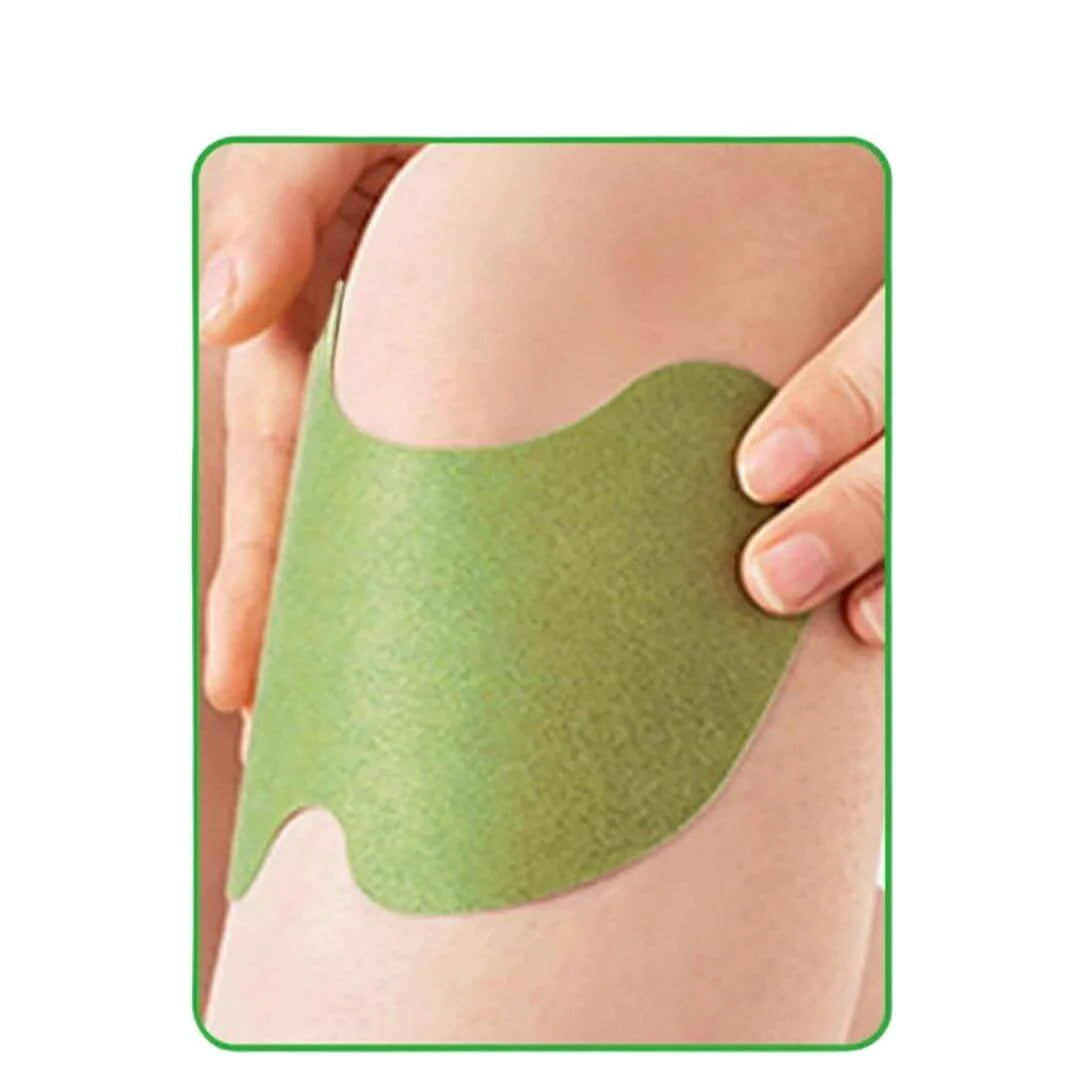 Step 2: Put On
Put the sticker directly below your kneecap where the absorption is the best.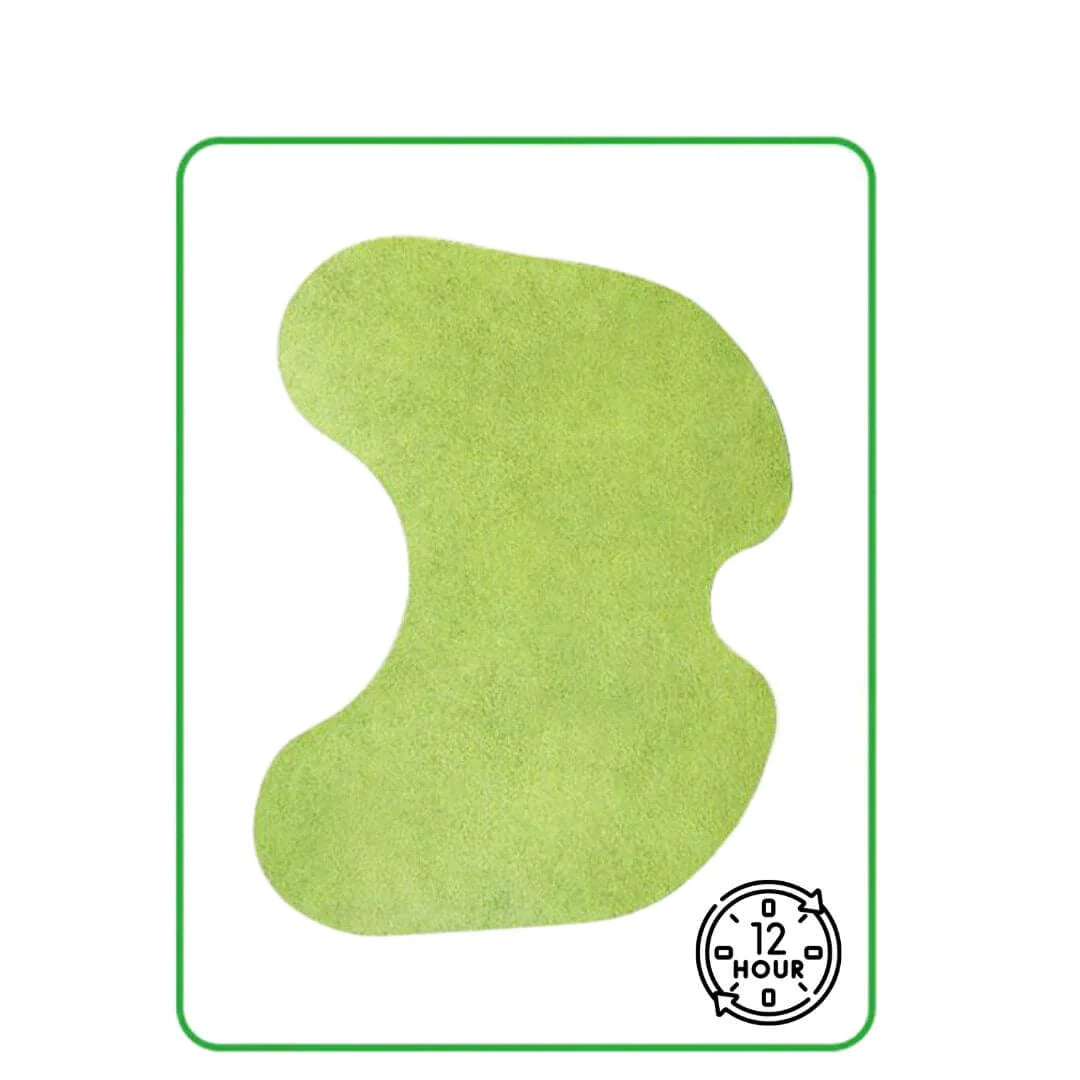 Step 3: Relieve Knee Pain
Enjoy up to 12 hours of pain free active time.
How we compare to other solutions
In every aspect, FlexiKnee™️ is superior in quality, method, research and customer satisfaction.
We compare our patches with cortisone shots, surgeries and pills designed to relief any kind of pain.
Natural 🌿
Cruelty-Free 🐰
Toxic 🧪
Relieves Pain 😊
Side Effects 👀
Habit-Forming 😶
Results or a FULL Refund Guarantee
We love our FlexiKnee™️ Natural Pain Patches and are confident you will too! That's why we're offering a 60-Day Results or a FULL Refund Guarantee. If you're not in love with your results, we'll give you a refund. Pinky swear.
Multi-Pack Discounts
Go ahead and order your 1, 2, or 4 month supply of FlexiKnee™️ by choosing one of the packages you see below. Our 2 month option is by far our most popular.
Buy 2 Packs Get 1 Packs Free
2 Packs (24 patches)

Plus 12 patches FREE
Buy 3 Packs Get 2 Packs Free
3 Packs (36 patches)

Plus 24 patches FREE
Buy 5 Get 5 Packs Free
5 Packs (60 Patches)

Plus 60 Patches FREE
Frequently Asked Question
How fast will the Flexiknee™M help me with my knee pain?
Right away! It takes about 30-60 minutes for you body to start absorbing the ingredients of the FlexiKnee™️ to relieve pain and start easing the inflammation.
How many patches per day should I use?
Ideally use one during the day and a new one for the night. This way you will benefit from the pain relieving properties during the day and from the healing properties of the FlexiKnee™️ during the night.
Can I have any allergic reactions to the patch?
We recommend you consult an expert if you think you might have an allergic reacrion to any of the the ingredients. Ingredients list: Wormwood, Borneol, Ginger, Cinnamon, Capsaicine ,Saffron, Radix Aconiti, Camphor, Menthol.
What is the full ingredients list?
The ingredients are all-natural and all-organic. Wormwood, Borneol, Ginger, Cinnamon, Capsaicine ,Saffron, Radix Aconiti, Camphor, Menthol.
How long does one patch last?
One patch will provide relief for up to 8-12 hours
When will I receive my order?
We ship out 24-48 hours from when you place your order. And your order will be delivered in 7-15 business days! All orders come with a tracking number, insurance and loss protection.
What if it doesn't work for me?
With every purchase we have an iron-clad, risk-free 60-day guarantee that begins only when you receive the product! If you don't have a positive experience for any reason, contact hello@massage-lab.com and we will help you out.